We accept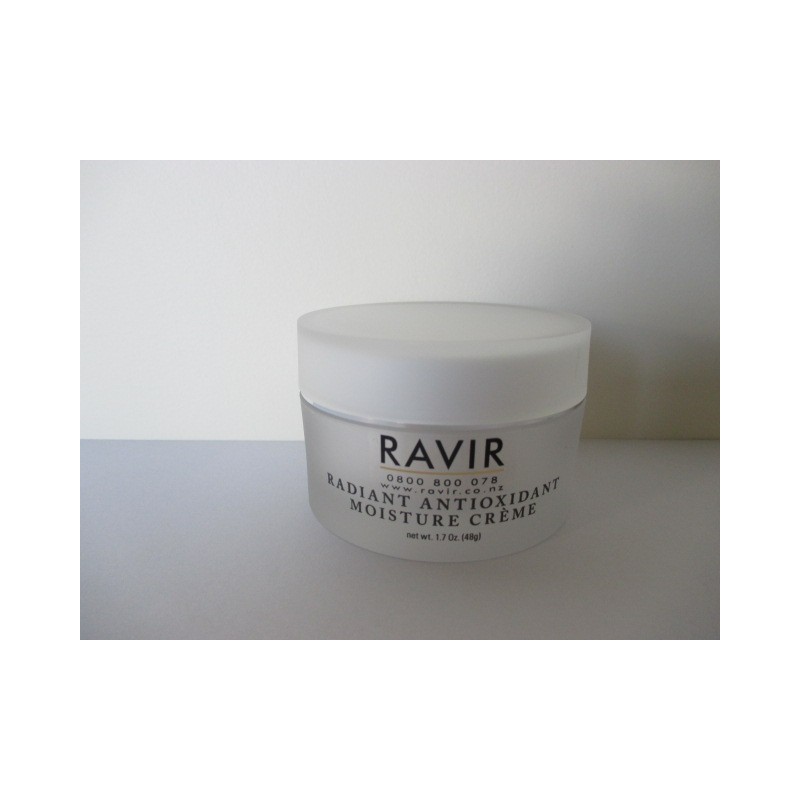  
Radiant Antioxidant Moisture Cream
Tax included
2 - 4 days New Zealand
This moisturiser provides the full spectrum of antioxidant ingredients including resveratrol, coffee and goji berry extract. It also includes peptides for wrinkle reduction and to provide moisture.  High-powered antioxidant fruit blends and anti-ageing peptides provide new ways to quench the skin's need for protection and free radical fighting power. Size 48g.
Appearance - Lightweight White Cream
Use - Apply to cleansed skin after using High Antioxidant Serum. This Antioxidant Moisture Crème can be used with other Serums and any skin care regimen already in use. Can be applied morning or night.
Key Ingredients
Resveratrol – One of the most powerful antioxidants around, high in proanthocyanidins, a group of bioflavonoids superior to most because they are water soluble and much more easily assimilated by the body. A hard-working free radical scavenger, it prevents skin cell damage caused by sun exposure and pollution.
Theobroma Cacao (Cocoa) Seed – High levels of antioxidant polyphenols (natural anti-oxidant.
Vitis Vinifera (Grape) Fruit Extract – High ranking Polyphenols (natural anti-oxidant)
Coffee Arabica (Coffee) Extract – High ranking Polyphenols (natural anti-oxidant)
Camellia Sinensis (Green Tea) Leaf Extract – Anti-inflammatory botanical
Gellidiela Acerosa Extract – Algae Extract with beneficial enzymes & minerals.
Garcinia Mangostana Peel Extract – Inflammatory fruit, high in anti-oxidants known as xanthones.
Elettaria Cardamomum Seed Extract – member of the ginger family.
Daisy Extract – Clinical levels; Clinical test results with Bellis Perennis (Daisy) Flower extract; reduction of melanin formation, and anti-oxidative activity, and significant lightening effects.
Palmitoyl Tripeptide-3 – clinically tested to improve fine lines and wrinkles, and has skin firming and moisturizing properties. An effective alternative to collagen injection. Increases Collagen synthesis. This Palmitoyl Tripeptide-3 is the first Tissue Growth Factor booster on the market.
Sargassum Filipendula Extract – Seaweed Extract Harvested in Brazil. This seaweed extract is an excellent moisturising and humectant ingredient which softens the skin.
No customer reviews for the moment.